Located on the Southeast side of Lincoln the leading health professionals at Express Life Chiropractic are dedicated to helping you achieve your wellness objectives — combining skill and expertise that spans the entire chiropractic wellness spectrum. Our Chiropractors are committed to bringing you better health and a better way of life by teaching and practicing the true principles of chiropractic wellness care. 
Patients seeking treatment at Express Life with Dr. Troy Hayes and Dr. Ashley Hayes are assured of receiving only the finest quality care through the use of modern chiropractic equipment and technology.
If you are new to our website, please feel free to click around and learn about us and chiropractic wellness.
It's Your Life… Live it in Health!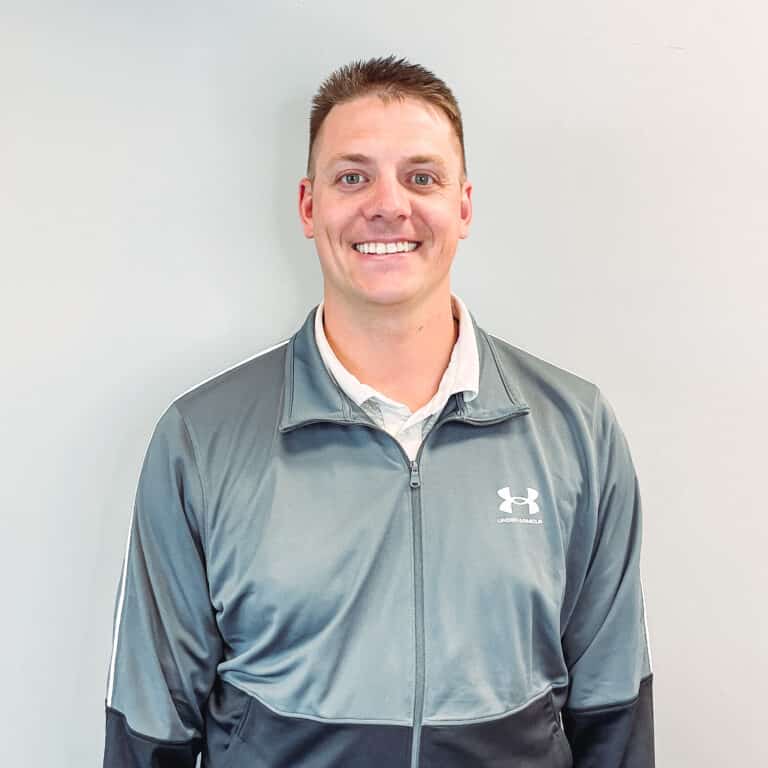 Dr. Troy grew up in the small town of Cambridge in western Nebraska. After growing up receiving chiropractic care, he knew from age 16 that he was going to pursue Chiropractic as his profession to help people the way he always saw the benefits. He graduated from the University of Nebraska at Kearney with an exercise science degree where he gained a deeper understanding of how the human body works. He then went on to pursue his passion at Cleveland University – Kansas City to receive his Doctorate in Chiropractic. There, he explored many different routes of Chiropractic until he learned about the body's ability and potential to heal itself, bringing him to where he is today. While attending Cleveland, he also trained in the Webster Technique, which is an advanced certification that instructs doctors how to specifically care for prenatal and postpartum mothers. In his free time, you can find Dr. Troy on the golf course, hunting, grilling on his Blackstone, spending time with his family or even refereeing high school basketball!
Dr. Ashley grew up in Yankton, South Dakota. She always wanted to serve in the healthcare field, continually being pulled towards a natural way of health and healing. The seed of Chiropractic was planted in Ashley's life while swimming in high school and later college at the University of Nebraska at Omaha when she suffered from sciatica pain down both her legs, which is why she is so passionate about her career. Ashley saw chiropractic as her way to achieve this goal of helping people naturally and allowing them to live up to their God given potential, so she went on to receive her doctorate in chiropractic from Cleveland University-Kansas City, where she and Troy later met. Dr. Ashley has taken specialty courses outside of the curriculum help her care for pregnant and post-partum moms, infants, and children. In her free time Dr. Ashley enjoys traveling to new places, whipping up new recipes in the kitchen and watching cooking shows, learning to play golf with Troy, and spending time with her family, friends, and dog!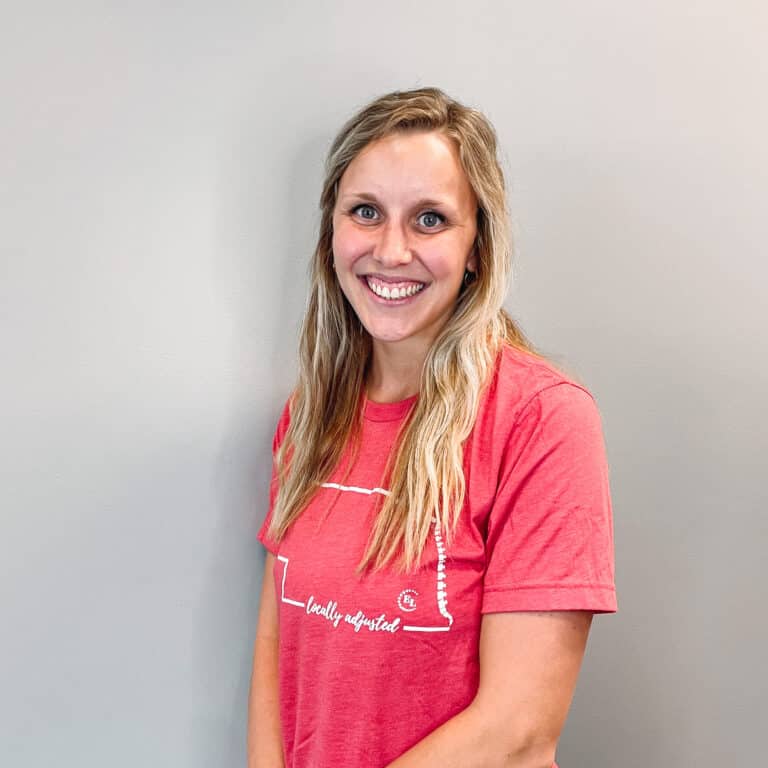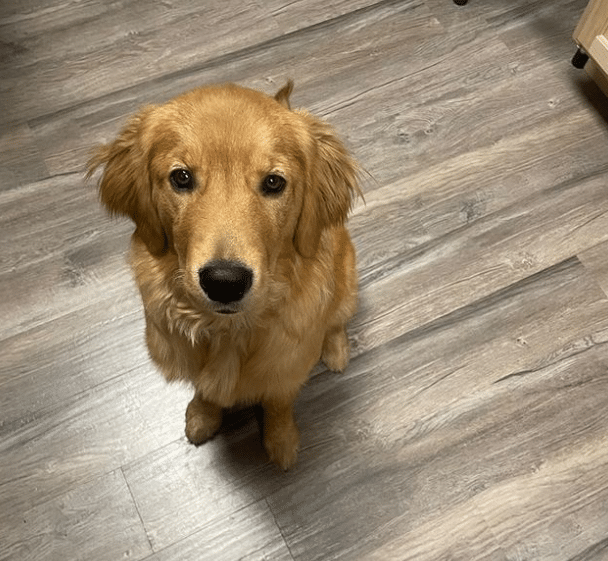 Tucker (Professional Greeter)
Tucker is Dr. Troy and Dr. Ashley's golden retriever, who is 2 years old.
At the office you can find him walking around getting pets from everyone or playing with kiddos, waiting by the front door, barking at leaves flying by, or up by the front desk doing other puppy things like trying to eat sticky notes from the trash. He is super friendly and loves everyone, so feel free to cuddle him any time!
Outside of the office, he loves to go on runs, go hunting with Dr. Troy and play with his sisters, Emma and Madelynn.
Lori is originally from Pennsylvania, but has grown to love the Midwest. She earned her doctorate in Chemical Biology and taught chemistry for several years. Her interest in fitness, health and wellness led her to become a certified running coach. Lori discovered the benefits of chiropractic care several years ago and saw first-hand how it made her and her family function better. Lori and her husband, Matt, have 3 children, Hailey, Zach and Grady. They all love the outdoors and vacationing in the mountains. In her free time, Lori enjoys running, hiking, baking, and watching her kids in all their activities.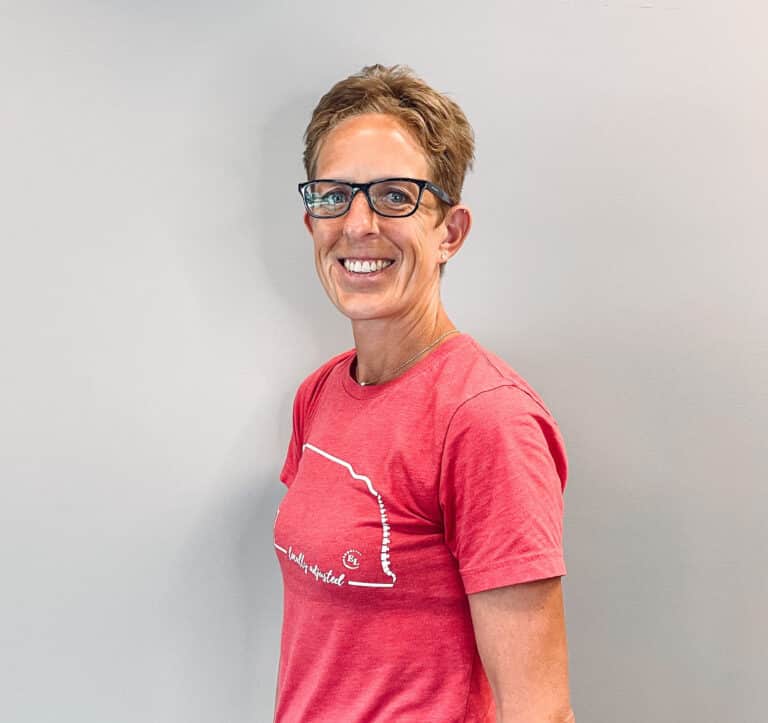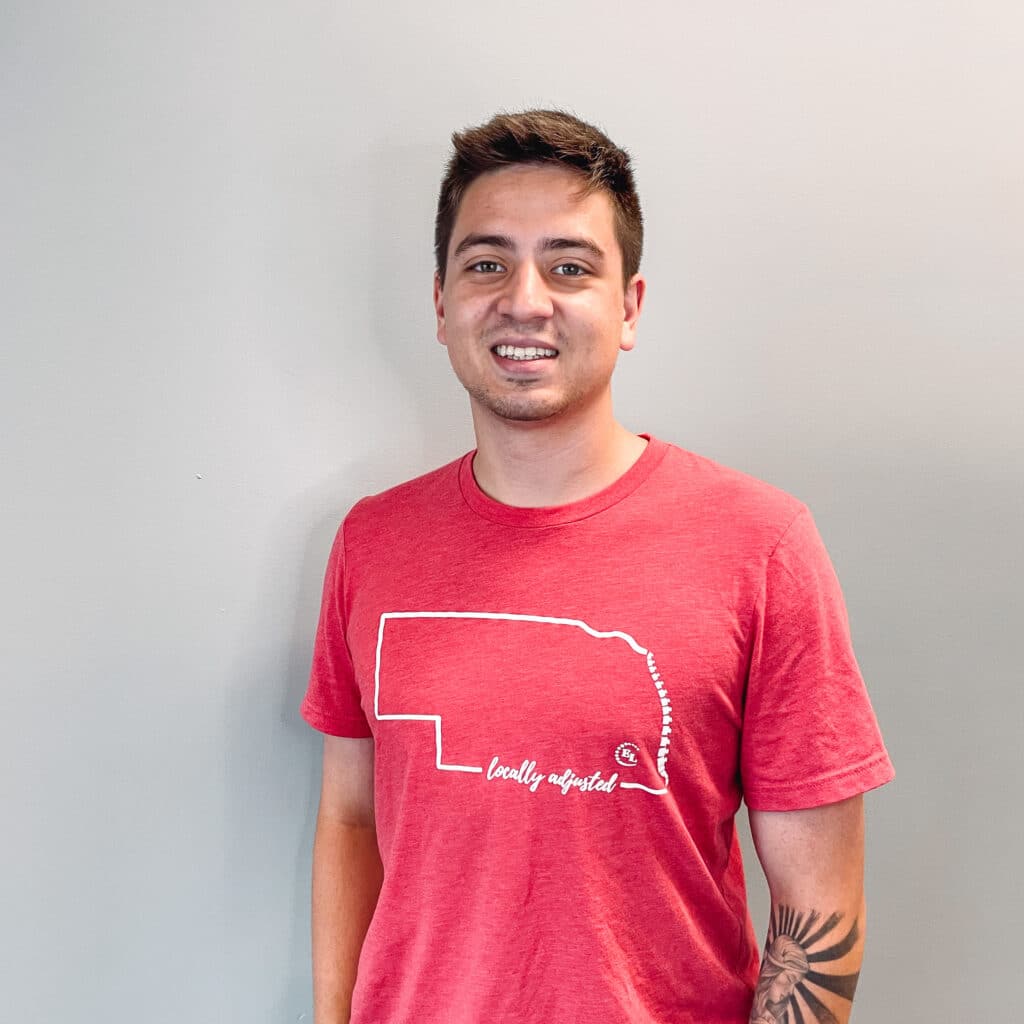 Jack was born in Omaha, NE but was raised in Raleigh, NC. He is currently finishing his Associates degree in Business at SCC, and plans on pursuing a degree in Sports Marketing after he graduates. While living in Raleigh, Jack found his love for hockey after attending several Carolina Hurricanes games. He started playing at a competitive level shortly after and did so for 14 years, and still plays to this day. Because of the years of untreated injuries he sustained during his hockey days, Jack suffered from moderate low back pain for most of his life. After joining the ELC team and beginning getting adjusted, he hasn't had any back issues since!!
Courtney is originally from Exeter, NE. She went to Joseph's College of Beauty and did hair for 6 years. She first found chiropractic care about 5 years ago after experiencing severe low back pain that was affecting daily activities in her life. Today she utilizes chiropractic care as part of her own health journey. In her free time she loves to cook, go hiking/running, eat sushi, and spend time with friends and family. She also enjoys spending time with her husband and their cat named Rex!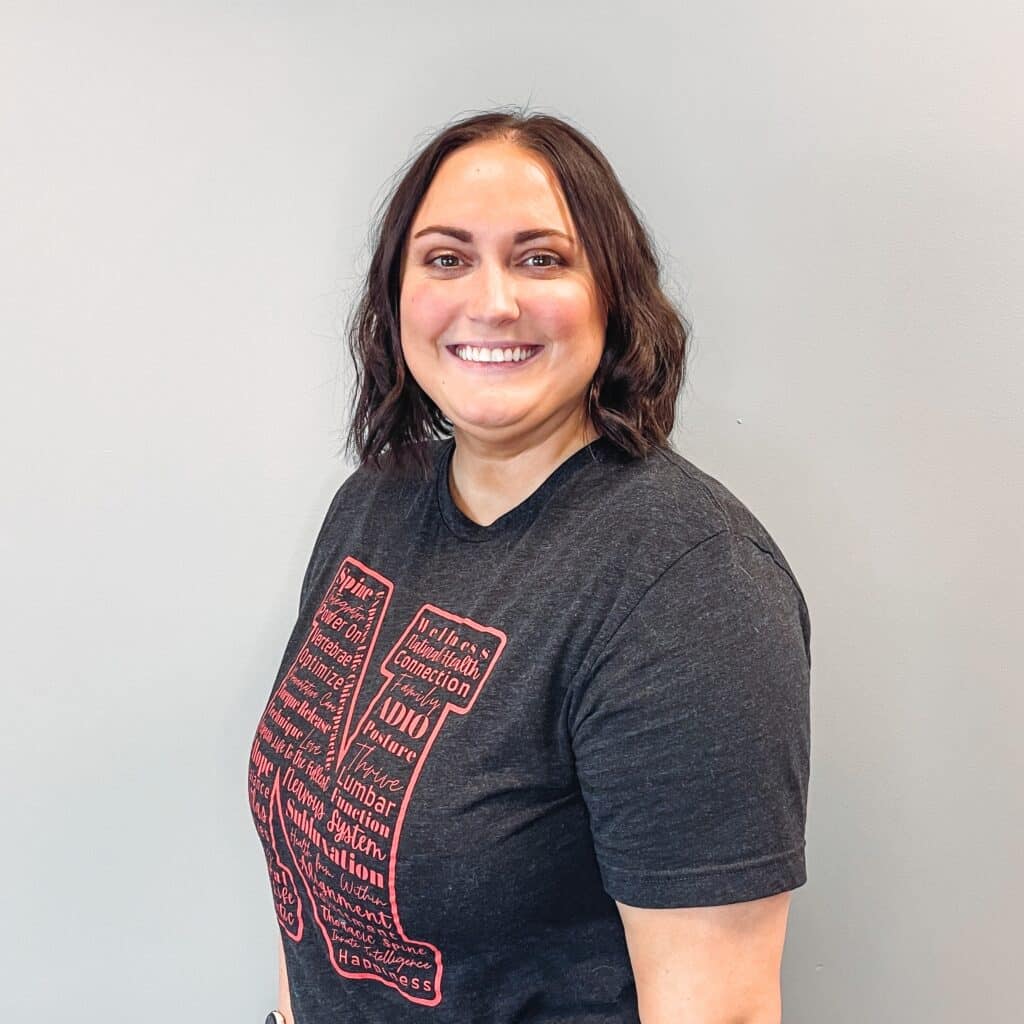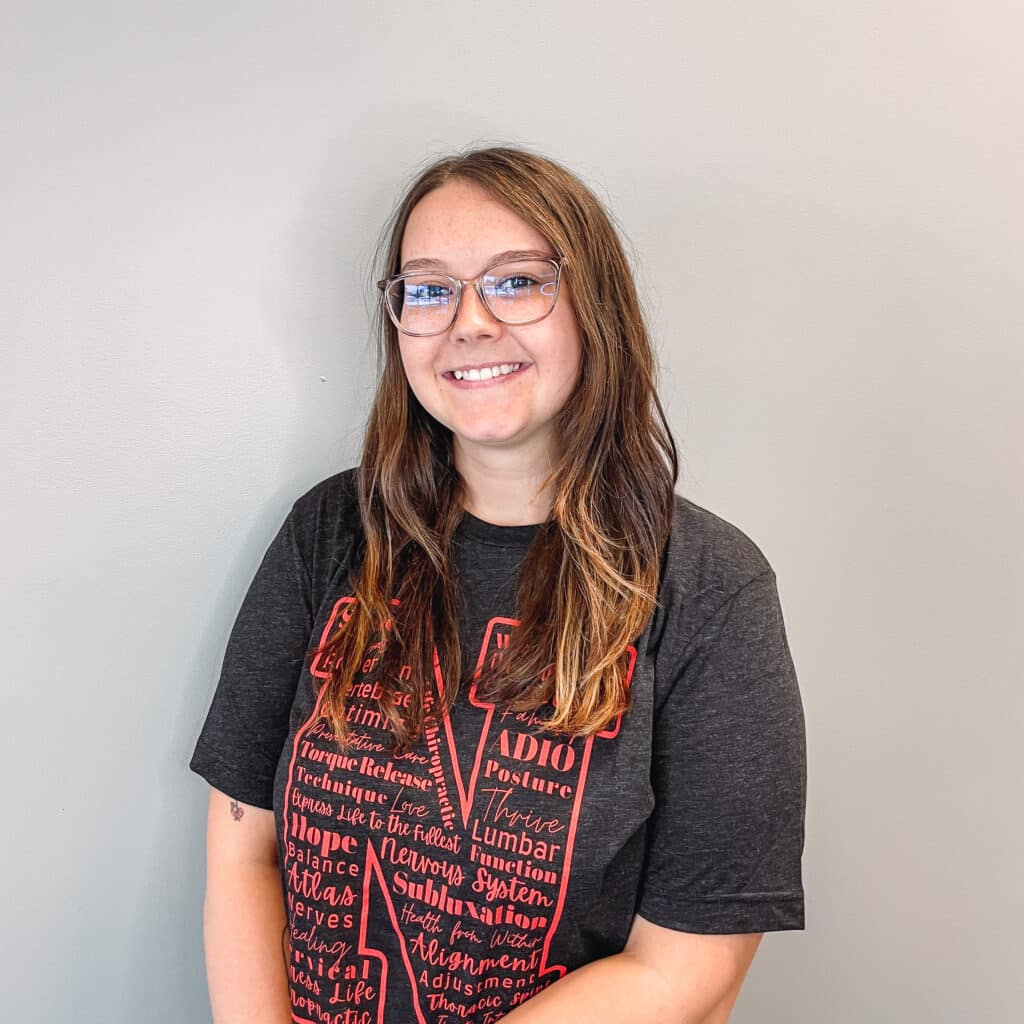 Alyssa is originally from Beatrice, Nebraska. Constant headaches impeded on her daily life, until she discovered the benefits of chiropractic care. She graduated from the University of Nebraska-Lincoln with a Bachelor's degree in Advertising & Public Relations. Alyssa loves the sunshine and enjoying the outdoors with her pets; a dog, 3 cats, and a hamster.