VISITING A CHIROPRACTOR FOR THE FIRST TIME
At Express Life Chiropractic we see people with a variety of health conditions. Through our thorough chiropractic assessment we use state-of-the-art technology to get to the root cause of your health concerns, allowing your body to express life to the fullest. We know new experiences can sometimes be stressful and overwhelming. We make it a priority to make you feel welcomed by showing you what we are all about, while also learning about you, so that you can make an informed decision about your health. Scroll down to learn more about your first (and second!) visit.
When you first arrive at Express Life, you are greeted and given your paperwork to fill out if you haven't already. Completing this before you come to your appointment saves you 10-20 minutes in office. Also bring your insurance card if you have one and we will provide a complimentary benefits check to determine what may and may not be covered by your insurance. We are in network with most major insurance providers, although we also have cash rates as well in case you don't have insurance!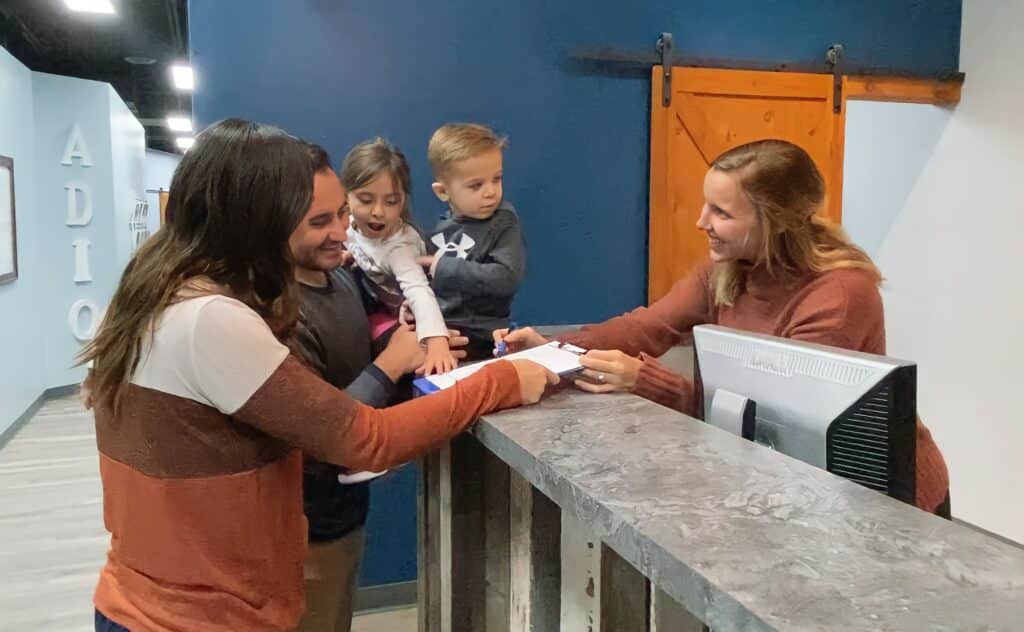 During your consultation, our team will review your paperwork and health goals, while also sharing more information on nerve interference, what it is, and how neurologically based chiropractic care can facilitate healing in your body. This is also your opportunity to ask any questions you may have and learn more about Express Life, your health, and chiropractic care.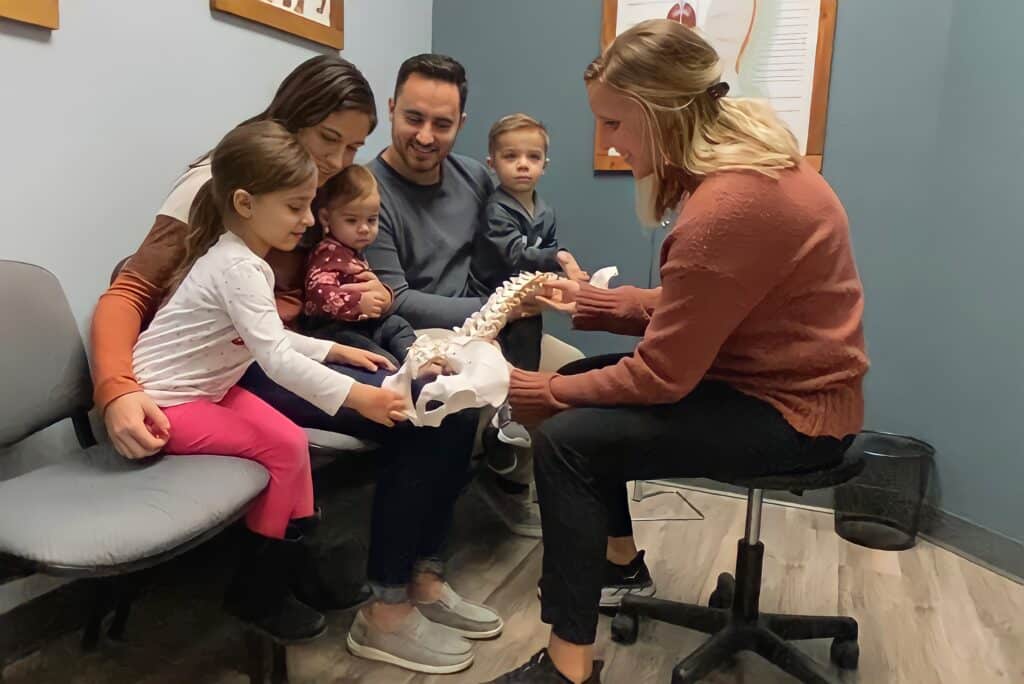 We utilize the most up to date and reliable technology in the field to evaluate the location and severity of stress and nerve interference present, along with how well your body is adapting to stress on a daily basis. Our goal is to discover the root cause of any dysfunction within your body so we can provide the best possible care that you need and deserve.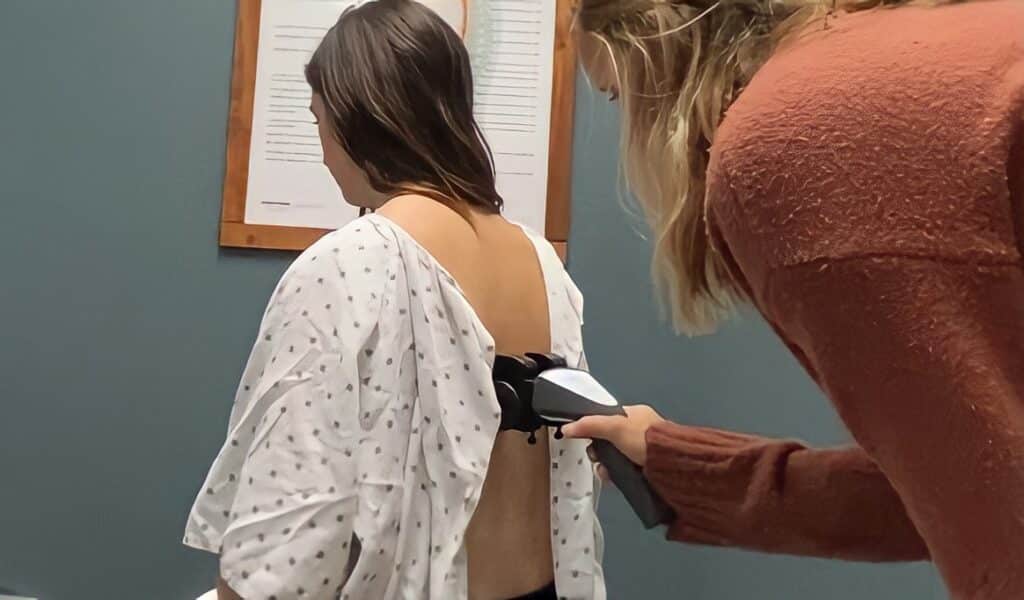 Chiropractic Postural Xrays
While not always necessary, your final step to your initial visit to the office is to have digital x-rays. Conveniently located in our office, our X-ray setup is safe, professional, and cost-effective. This allows the doctors to get an exact assessment of your spine and any problem areas. To see is to know!
This concludes the first visit to our office. Typically, adjustments do not occur on the first day.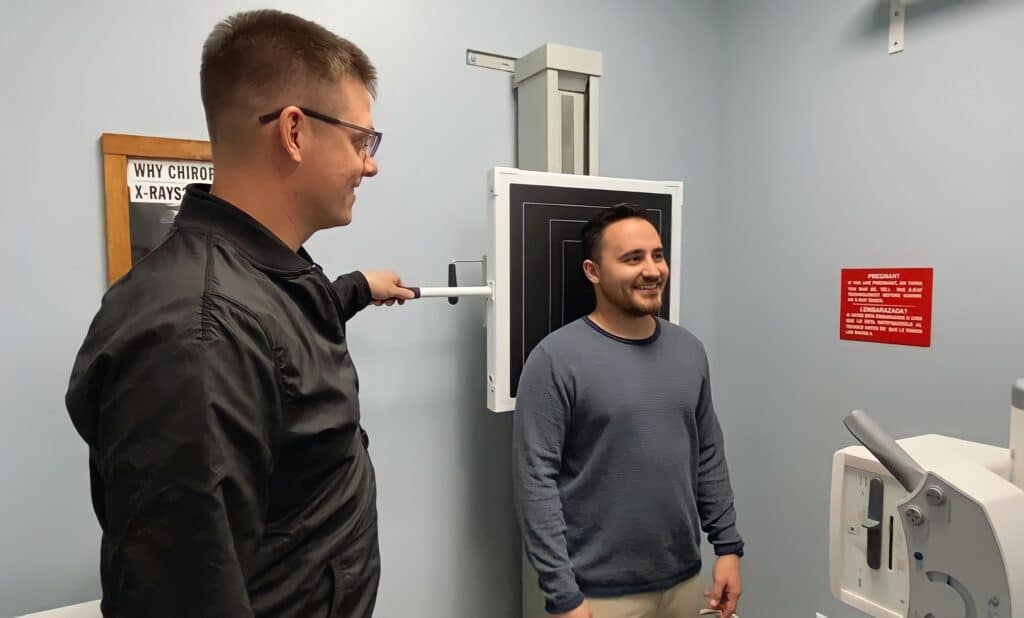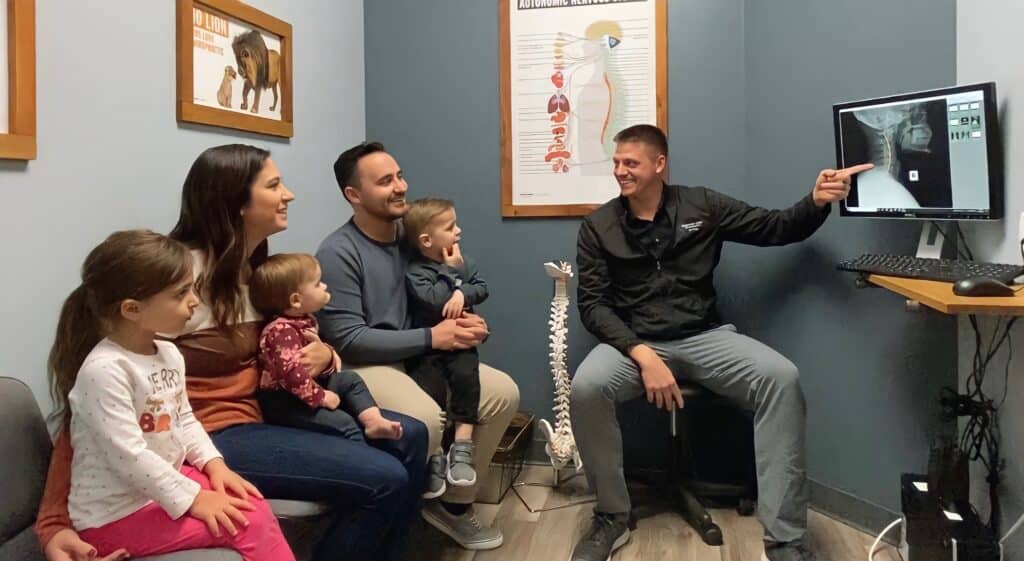 Following your first appointment is the Doctor's Report of Findings. During this report, our Doctors share more information on chiropractic, health, and expectations of care. Following this, we will review findings from your assessment and x-rays and discuss you and your individualized recommendations for care.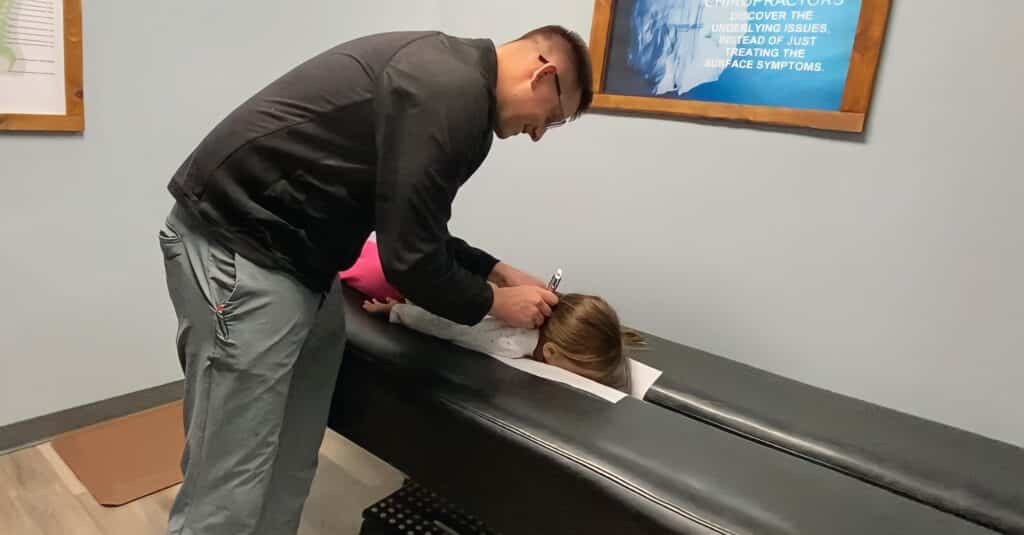 Following your Doctor's Report, you will have the opportunity to receive your first specific chiropractic adjustment. Chiropractic adjustments at Express Life are gentle, specific and benefit anyone from newborns to seniors, and everyone in between!